Welcome!
The Department of Public Safety is located at the County Municipal center at 383 Broadway, Fort Edward, NY, 12828. The administration offices are open Monday through Friday from 8:00am to 4:30pm.
The Department has multiple different functions on separate levels. A brief overview of each of the functions of the Office is listed below.
The largest operation is the 911 Communications Center. Currently the 911 Communications Center is staffed 24 Hours a Day, 7 Days a week, 365 Days a year. Currently the Center is overseen by the Director and Assistant Director of Public Safety, as well as four Supervising Communications Officers. The Center is staffed by ten Full Time Communications Officers and six Part-Time Communications Officers.
The 911 Center is responsible for all facets of dispatching for 27 Fire Departments, 9 of which are in the State of Vermont, 9 EMS Agencies, 1 of which are in the State of Vermont, and 8 Law Enforcement Agencies. The Center also handles non-emergency communications for the Department of Public Works, Social Services, Public Health, as well as the county Sewer Agency.
The Department's Administration is also responsible for Emergency Management and Planning for such situations from the County level down to the individual municipalities. The Administration assists County Administration as well as the leaders of the local Towns & Villages, Schools and Businesses, also including the assorted Public Safety agencies that have jurisdiction within Washington County. Countless hours are spent planning and organizing Emergency Management plans in the hopes they are never necessary.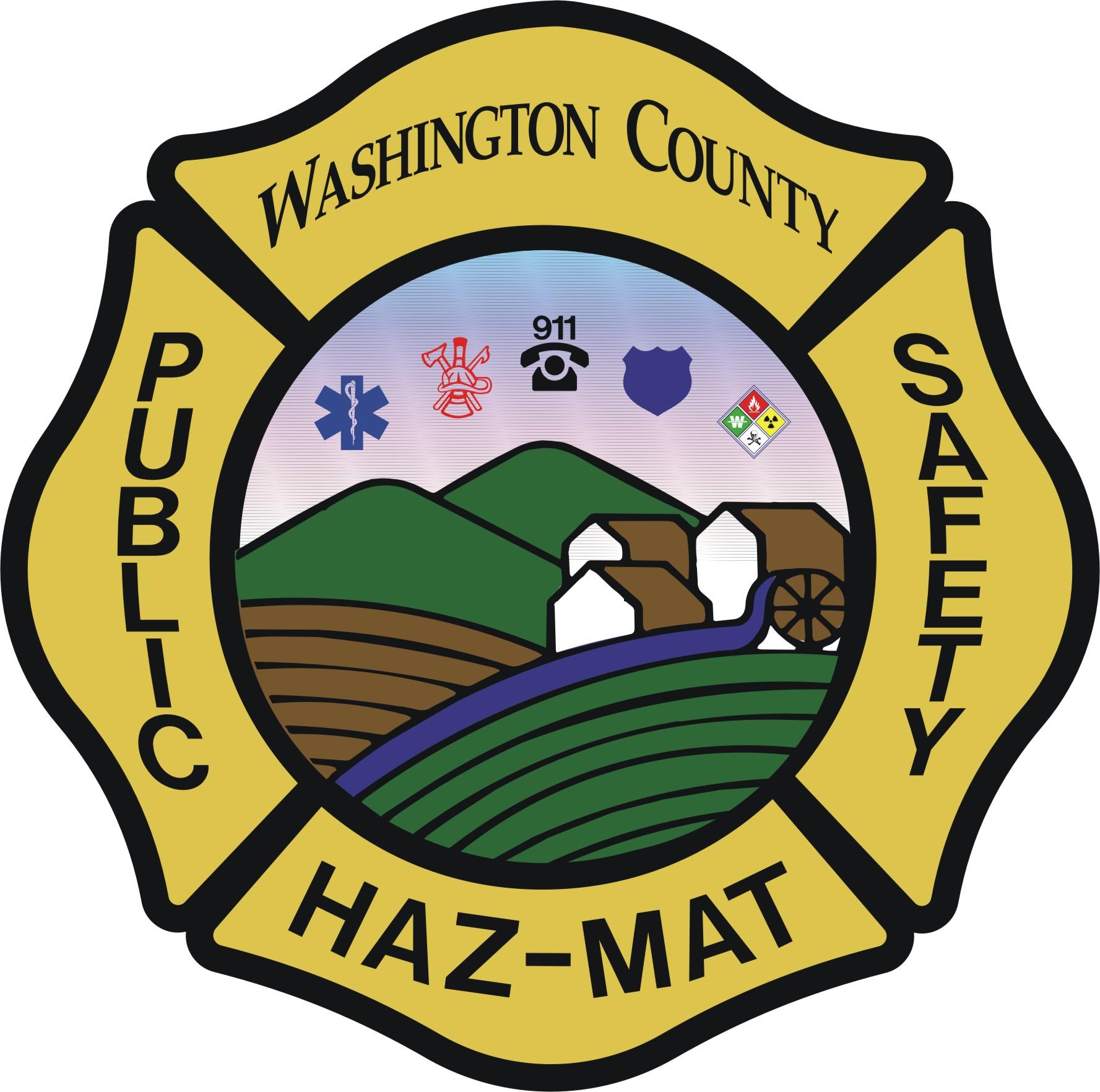 In addition to the above areas, the Department also oversees the County's Hazardous Materials Team. The Team currently consists of assorted members from both Fire and Emergency Medical Services Agencies from within Washington County. The team is outfitted with the necessary equipment to provide the tasks required by their level(s) of certification. The team currently utilizes a re-furbished rescue truck to transport members of their team and their equipment to Haz-Mat situations. The vehicle is identified as "Haz-Mat 1". The Haz-Mat team is under the immediate direction of the Haz-Mat Coordinator.
The above is just a quick overview of our Department and some of the tasks we do. Please browse through our site and read more about us.
Thanks for stopping by!